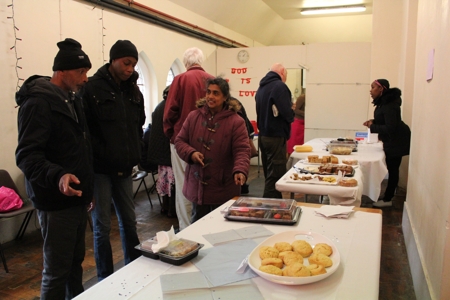 On Sunday May 3rd, a bake sale was held at Clapton Community Seventh-day Adventist church. A variety of sweet treats were brought to sell in the hopes of raising money for Adra.


It was a delight to see the young people get involved and bake their own cakes to sell at the event. The youngest was lovely Kacia aged 11, who baked a beautiful and delicious rainbow cake, and one of the first cakes to sell out.
Many from the local community came to support the cause buying bags of cakes and other treats. A few also stayed for a tour of the church's historic building currently undergoing restoration works.


£312 was raised from the sale for Adra. Even after the cakes were sold out people still turned up 2 hours after the cake sale had ended.
Many who attended the event expressed eagerness for another in the future and even volunteered to bake for it too.